Spring Wardrobe Classics You Should Thrift Now
If you're anything like me, you're still bundled up and dealing with cold wintery temperatures. But if you're also like me, you're probably longing for the days of sunshine and nights with a nice breeze. That's one of the reasons why spring is my favorite season. Besides the beautiful weather, it's the perfect time to show off your style and have fun in vibrant colors and prints.
While trends are great, every wardrobe needs a few basics. These are the pieces that create the perfect foundation and are timeless. Because these items are such classics, you'll be able to find them at your local Goodwill®. They're high on fashion but low on price tags, which is always a great thing. The five classics below should be on your thrift shopping wish list for spring.
1.Trench Coat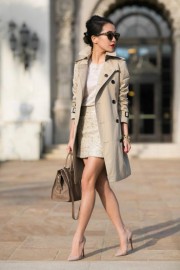 Credit: Wendy's Lookbook
If there was only one lightweight piece of outerwear to add to your wardrobe for the season, let it be a trench coat. It seamlessly goes from work to weekend and casual to chic. Also, the cut flatters all figures. My go to style tip for trench coats? Swap out the belt to create a new look each time, from a thin belt to a waist-cinching peplum one.
2.Denim Jacket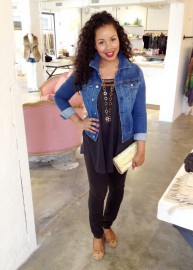 Credit: Baby Shopaholic
Another piece of outerwear that always stays on the wardrobe classics list has to be the denim jacket. It's that perfect piece that adds a bit of warmth without any bulk. And it works well when layered over your favorite button down shirt or chunky sweater.
4.Anything floral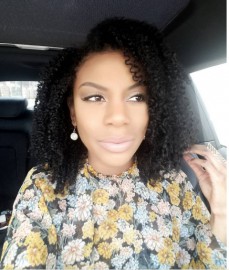 Credit: Live Simply Plush
I know, I know. There's nothing groundbreaking about florals for spring, but there's no denying how perfect the print is for the season. Having a floral piece in your closet is just a must. It doesn't have to be a brightly colored dress, but maybe a dark floral top or even just a belt. The print is simply timeless.
4.Silky Scarf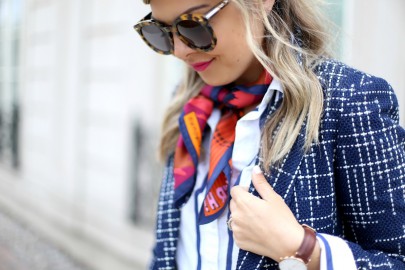 Credit: Suburban Faux Pas
The last few months have been all about bundling up and chunky scarves. You don't have to ditch the scarves fully, just opt for a silky one. One of my local Goodwill's has a bin full of vintage, silk scarves for just $1. I stock up on them to tie them in my hair, around the handle of my purse and even wear as a beach cover up. There are just so many ways to rock one!
5.Mules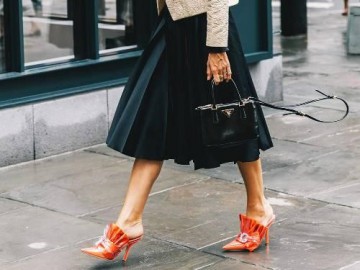 Credit: Who What Wear
Finally, a good classic shoe for spring has to be a mule. This style made a comeback a few years ago, but I'd say it's an absolute keeper for years to come. Instead of a completely open toe, which doesn't work for colder months, an open back mule can take you through spring, summer and fall.
This post was adapted from a post featured on Goodwill Industries International blog. Read the blog post here.